Origin9 Dating Profile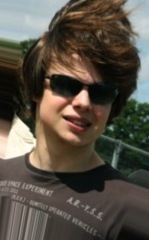 THIS MEMBER IS READY FOR ONLINE HOOKUPS!
Adheres to the carnality of human desires and indulgence.
I have a rich and charasmatic personality, loves to laugh and make sarcastic jokes. I have a creative mind as a lateral thinker, well educated and polite and takes great pleasure in the aesthetics of the human anatomy. Lastly but not least I have a strong support for being the best you can be.