lifesexme Dating Profile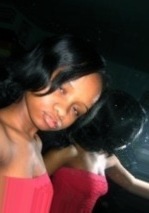 THIS MEMBER IS READY FOR ONLINE HOOKUPS!
I love talking dirty.
I guess you could say I'm your typical girl. I work a lot and don't like drama. I love to laugh and I've got a potty mouth, typical huh? I say what's on my mind no matter how it makes you feel. That's just who I am, no sugar coating, no nonsense. What you see is what you get.