newbyu Dating Profile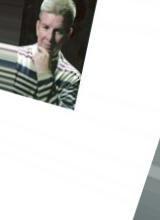 THIS MEMBER IS READY FOR ONLINE HOOKUPS!
Hello,Hello is there anybody out there?
Hi,I am a sincere person,looking for some romance and fun.I just want to go out or stay in and enjoy my date,partner,fling or whatever happens.Lets enjoy each other and if it doesn't happen,than it doesn't.If it does work out you will not be dissapointed,this I can promise you.I like to laugh and have fun,do not sweat the small things,not into head games,and will not be pissed if things just don't work out.Don't be scared,I don't bite,just nibble.Hey we can be friends,really I'm quite the person who won't screw you over,any takers?