deanrobert849 Dating Profile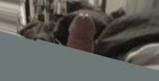 THIS MEMBER IS READY FOR ONLINE HOOKUPS!
Life is what you make it!
My favorite position(s) is/are: 69, Blow Job, Reverse Cowgirl, Rim Job, Girl on Top, Side by side. Add yhoo to my username to talk.I have sex once a week.I have not had a one-night stand but I\'d love to right now.Some places I like to have sex are: in the elevator, at the beach, in a park, at church, in the kitchen, in a hot tub, at a swingers club, in a car, in the office, at the movies, in a bedroom, at school.I masturbate a few times a month.